>> Sunday, December 12, 2021
Do I really have to pick a favorite colour? Today's prompt for the 31 Day Blog Writing Challenge is favorite colour, but maybe I'll just pick my favorite fabric of the moment :)
You'll see by looking around my blog that I love bright, saturated color. I have been really drawn to a shade of green that is kind of dark with a hint of blue - like a forest green. Once I start to like a certain colour, I start to see it in commercials, social media posts, clothing, etc. This green has been on my mind for months and I finally found some fabric to add it to my collection.
I did a bit of fabric shopping over the summer and discovered the line Velvet by Amy Sinabaldi. One of the fabrics is very close to this green. I had to hunt around to find some yardage, but I did;)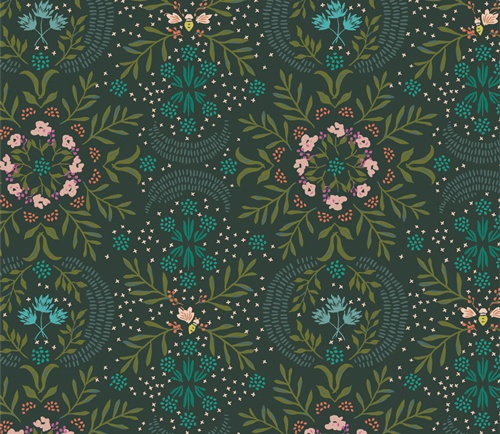 It's called Firefly Slumber. You can view all of the fabrics here on the Art Gallery Fabric page.
I have been using the line to make a churn dash quilt from my pattern, Churn, Baby, Churn. It will be the lap size quilt which is an add on to the pattern called All Churned UP. Both are in the same pattern and available in my shop.
I'm trying to get these blocks pieced before Christmas. We'll see how I do this week! If you follow me on Instagram, I've been sharing my blocks there as I finish them. Come cheer me on :)
Follow me @sewjoycreates
With Joy,
Sarah V.